18 February 2000
In Terrasanta dalla Crociata alla Custodia dei Luoghi Santi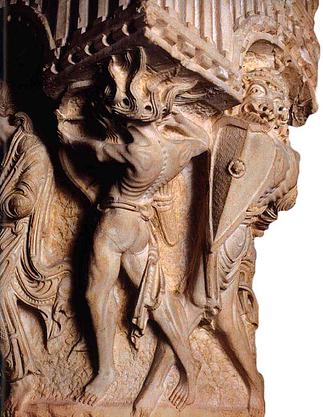 Palazzo Reale, Milan.   17/02/2010 – 21/05/2010
Starting from the complex relations between Christians and Muslims during the Crusaders' period, the exhibit focuses on the history of the Franciscans of the Holy Land after the meeting of St. Francis with Sultan Malik al-Kamil in 1219. Thanks to various agreements with the Ottoman Empire, the Franciscan friars were the only Western order to stay uninterruptedly in the Holy Land, together with the Oriental Christian communities.
Sculptures, frescoes fragments, liturgical objects and other precious items illustrate famous Holy Places such as the Church of the Annunciation in Nazareth, the Holy Sepulchre, the sanctuary of St. Lazarus in Bethany, the Church of the Nativity in Bethlehem and various sanctuaries of the Gethsemane.
Introduction to the exhibit by Fr. Piccirillo, late director of the Archaeological Museum of the Studium Biblicum Francescanum (Custody of the Holy Land): http://www.christusrex.org/www1/ofm/curr/TSeven3.html (in Italian)
Pieces on loan: about 150 of the most important archeological objects, artworks, historical-cultural items and historical documents from the Studium Biblicum Franciscanum.