Governance
FOUNDER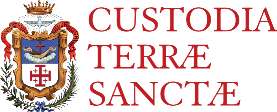 The Franciscan friars of the Custody of the Holy Land are a religious brotherhood who have been called by God from every corner of the world for a special mission: to watch over the places of the Redemption. They belong to a religious order of the Catholic Church, the Order of Friars Minor, known as the Franciscans. Their founder, St. Francis of Assisi, went to the Middle East at the beginning of the 13th century to "touch" the places which, still today, offer an irreplaceable testimony to God's revelation and his love for mankind.
PROJECT MANAGEMENT & FUNDRAISING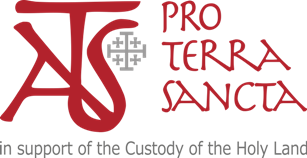 Nonprofit organisation whose mission is to support the Custody of the Holy Land. ATS pro Terra Sancta operates in the Holy Land since 2002 and carries out international activities related to fundraising, coordination and management of humanitarian, social and cultural projects.
Pro Terra Sancta is tasked with developing the project and coordinating fundraising activities.
SCIENTIFIC PARTNER 

The Studium Biblicum Franciscanum is the Department of Biblical Sciences and Archaeology of the Pontificia Universitas Antonianum in Rome. It was funded by the Franciscan fathers in 1901 with the goal of carrying out research and teaching activities related to biblical interpretation and archaeology. It has operated uninterruptedly since 1924.
The Studium Biblicum Franciscanum is responsible for the collections and exhibitions of the Terra Sancta Museum.
International Scientific Committee
fr. Eugenio ALLIATA, ofm, Archaeologist, Professor at SBF Studium Biblicum Franciscanum– Director of  the TSM
Béatrix SAULE, Honorary General Director and Conservator of the Castle of  Versailles.
Michèle BIMBENET-PRIVAT, General Conservator of the department of Art Objects of the Museum of Louvre.
Jacques CHARLES-GAFFIOT, Historian of Art, Iconography Expert.
Benoit CONSTENSOUX, Historian of Art, Kugel Gallery.
Andreina CONTESSA, General Director of the Museo storico di Miramare in Trieste.
José Manuel CRUZ VALDOVINOS, Professor of History of Art, Universidad Complutense de Madrid.
Thomas GAEHTGENS, Historian of Art, General Director of the Getty Research Institute of Los Angeles.
Gael de GUICHEN, Consultant for the General Direction of ICCROM.
Barbara JATTA, Historian of Art, General Director of the Vatican Museums.
fr. Stéphane MILOVITCH, ofm, Director of the Cultural Heritage Office – Custody of the Holy Land
Przemysław MROZOWSKI, General Director of the Royal Castle of Warsaw.
Maria Pia PETTINAU VESCINA, Historian of Art, Ancient textiles Expert.
Paulus RAINER, Conservator of the Kunsthistorisches Museum of Vienna, director emeritus of the Kunstkammer.
Danièle VERON-DENISE, Honorary Conservator, liturgical and secular textiles Expert.
Raphaëlle ZIADE, Responsible for the Department of  Byzantine Art of the Petit Palais, Musée des Beaux Arts of Paris.
Consultants
George AL'AMA, Collector of traditional Palestinian art
Carla BENELLI, Historian of Art, Coordinator of Cultural Projects for ATS Pro Terra Sancta
Sara CIBIN, Historian of Art, project manager for ATS Pro Terra Sancta
Marie des Neiges de l'EPREVIER, responsible for the Cataloging
fr. Sergey LOKTIONOV, archivist
fr. Rodrigo MACHADO SOARES, ofm
Silvia ROMAN, Service manager for the exhibitions of the Castle of Versailles
Communications
Eleonora MUSICCO, Communication officer of Cultural Heritage department of the Custodie and Terra Sancta Museum
Emilie REY, Press office for the History Collections
Secretary
Elena Nicoletta BARILE