SBF Archaeological Collections
Opened in June of 2018, the first wing of the archaeological section presents, through six rooms, the archaeological finds discovered by the Jerusalem Studium Biblicum Franciscanum (SBF) during years of archaeological campaigns in all the territories of the Holy Land. They are artifacts related to the political institutions of the Herodian period, as well as those from daily life during the New Testament era, until the first experiences of monasticism. A fascinating journey among ancient ruins saved and restored for the occasion: a cistern from the Byzantine period, rooms from the time of the Crusades, and a magnificent courtyard surrounded by Mamluk structures.

A journey to the time of Jesus
The archaeological section will make it possible to understand, through extraordinary works such as frescos, ceramics, Byzantine mosaics, coins, Crusades capitals, vases from Bronze Age tombs, sarcophagi, jewels, lamps, and ossuaries, the different epochs which succeeded each other. The museum will display objects from excavations conducted in the Holy Land by Franciscan friar archaeologists at the Studium Biblicum Franciscanum (a scientific institution for research and academic training of biblical archaeology). This section will support the legitimacy of sanctuaries venerated by Franciscans and many pilgrims for centuries.
Next stages of development
In the second wing (which will open shortly), the visitor will be guided through the most important moments in the earthly life of Jesus: from his birth at Bethlehem and his hidden life at Nazareth, to his public life at Capernaum (at the house of Peter) and in Galilee (in Tabgha and Cana where the first miracles took place), until his Passion, his death, and his Resurrection in Jerusalem (in Gethsemane and in the Church of the Holy Sepulchre). It will also include collections from Egypt and Mesopotamia. As an "archaeological pilgrimage" to biblical sites, this journey will allow us to understand, through objects, the context and history of the Holy Places.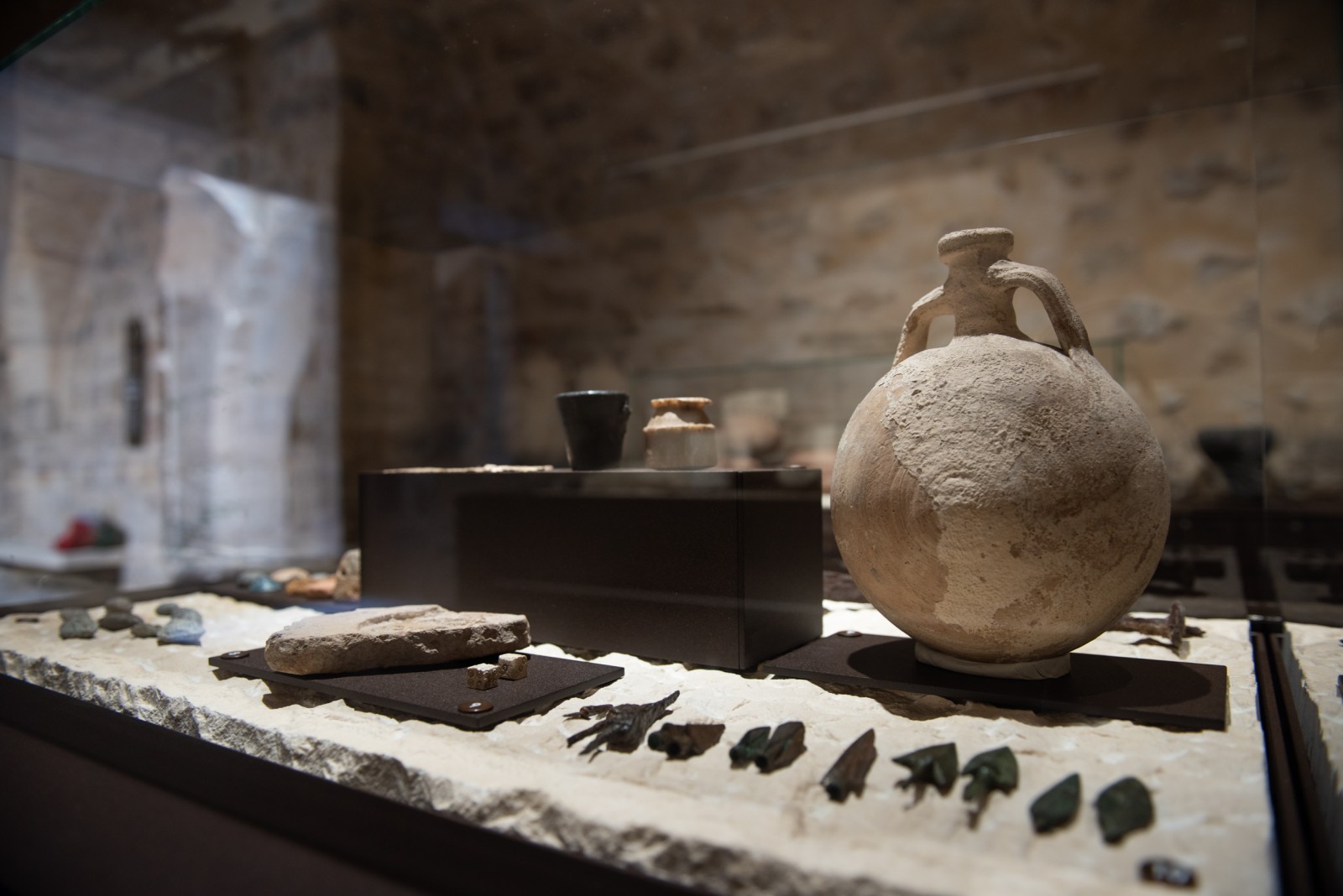 View a selection of works of the archaeological collections.