16 November 2018
First inventory of Franciscan monasteries in Jaffa discovers new sacred objects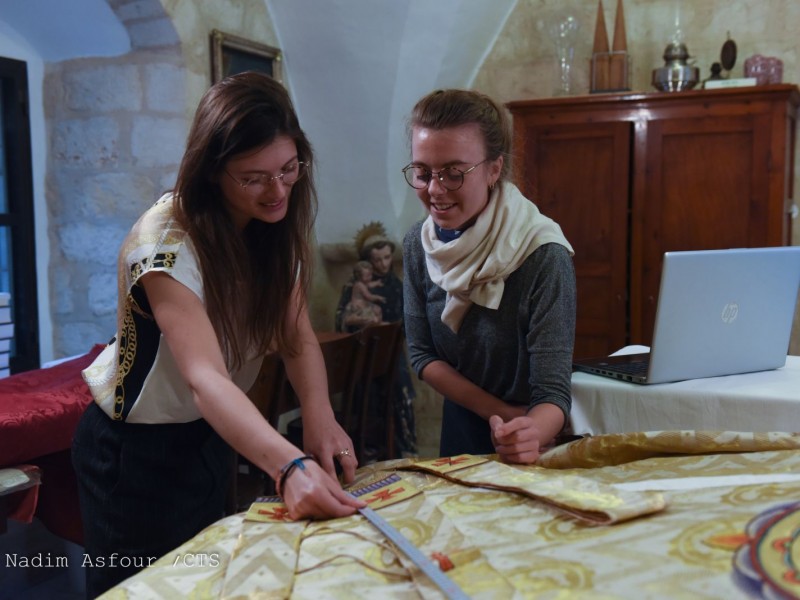 From the 5th to the 9th of November, two students from the Ecole du Louvre and an Italian researcher in goldsmithing travelled to Jaffa to make an inventory of the sacred objects held in the Franciscan monasteries of St. Peter and of St. Anthony.
After they meticulously investigated each piece, the three volunteers undertook the important work of describing and classifying all of the objects, especially those that are of artistic interest. Upon observation, each work was given an identification number and a precise description enabling the registration of these 483 objects in the general database of the Custody of the Holy Land.
The most interesting items–such as the collections of vestments of the Bourbons of Parma or Emperor Franz Joseph's gifts of golden crafts, dating from the 19th century–will be presented to the Scientific Committee of the Museum, so that they will eventually be included in the historical section of the museum, which will open in 2020.