6 February 2023
PRESS RELEASE FROM THE TERRA SANCTA MUSEUM ON THE ACTS OF VANDALISM OF THURSDAY 2ND FEBRUARY 2023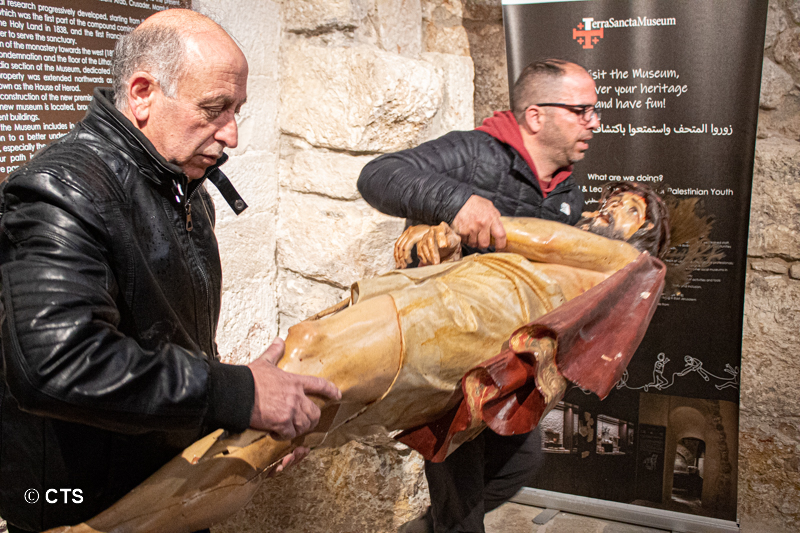 The Terra Sancta Museum, as an institution directly involved in the preservation and protection of the Cultural Heritage of the Custody, shares the latter's feelings of concern and disapproval regarding the act of vandalism perpetrated against a modern sculpture in the Church of the Condemnation (Jerusalem) at the site of the archaeological museum.
On the feast-day of the Presentation of Jesus in the Temple, a memory venerated in the same Shrine which was the scene of the vandalism, the disfiguring of the image of Christ, tied up and powerless, who gives His life to redeem the world, calls everyone to personal and collective responsibility for peace and forgiveness. The destruction of works of art is a practice which deprives humanity of a heritage of inestimable value, its history and its beauty, in particular if done in hatred of the faith.
We wish to offer here below some information on this work, the object of devotion of many pilgrims who every day start out on the Via Crucis at the Shrine of the Flagellation and of the Condemnation.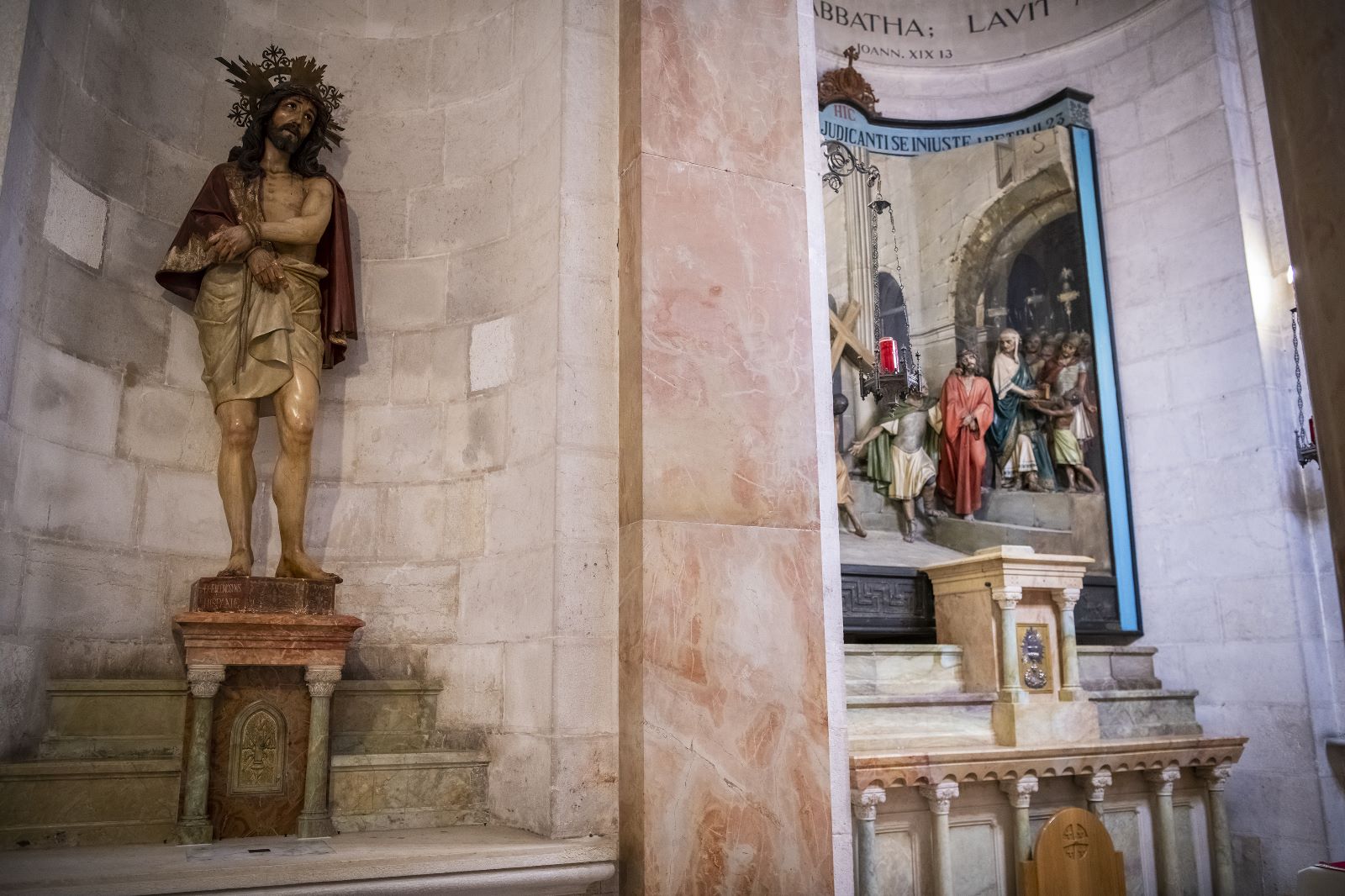 The sculpture presented here decorates the lateral niche, on the left with respect to the altar. It shows Christ, standing and suffering, wearing the crown of thorns and his hands bound together by a piece of rope. It was made by the Barcelona workshop of "Reixach", in particular when it was under the management of Doña Rosario, the widow of Joseph Reixach Vilas , the founding master craftsman. The statue, together with that in the specular niche, was a gift from Spain, when the modern Church of the Condemnation was built (designed by the architect fr. Wendelin Hinterkeuser).
From an assembled block of wood, made up of several elements glued together, the craftsman sculpted the final figure, which was then covered by a coat of lacquer and finished with polychromatic paint. The halo, with beams going through it, is made from gilded metal. Many other sculptures from the same workshop are well known in other shrines, such as the statue of the Child of Bethlehem. They show the culture and artistic expression of sacred art of the late 19th and early 20th centuries, which in part inherited the techniques and styles of Renaissance wooden sculpture.