29 May 2019
Story of the first inventory of art objects of Franciscan convents in Cyprus
Eleonora Musicco, a volunteer of ATS pro Terra Sancta in the Cultural Heritage Department of the Custody of the Holy Land and art historian, gives us the story of the first inventory of works of art of the Franciscan convent in Cyprus.
The purpose of our trip to Cyprus was to catalog and inventory the liturgical objects and works of art that the Custody of the Holy Land holds within the three convents on the island in the cities of Nicosia, Larnaca and Limassol. Cyprus, the target of the first evangelization of Saint Paul and Saint Barnabas as well as the place of the second burial of Saint Lazarus, was the bulwark of the Franciscan presence in the East and seat of the Minister Provincial, since when the friars were driven from the Holy Land in 1291 they took refuge on the island.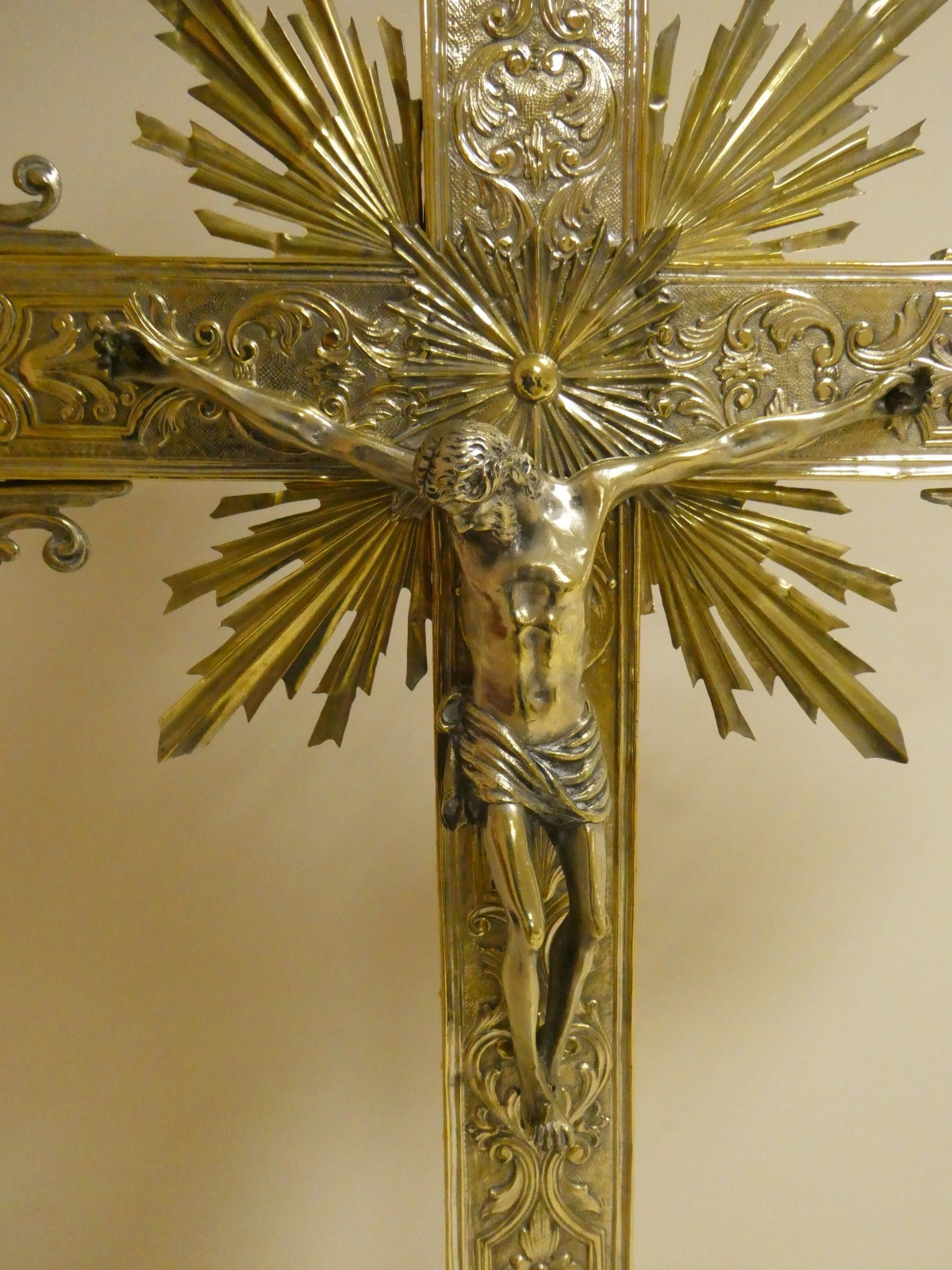 Unfortunately not much has remained of that flourishing period for the Franciscans, since the island has suffered the invasion of the Ottoman Turks who have plundered and transformed many of the Latin churches that were built into mosques.
The objects and works of art in Nicosia, Larnaka and Limassol tell us about a more recent history and the link between Franciscan minors and the Spanish crown, as well as the daily life of the friars (the finding of a candle extinguisher, used until the invention of electricity to extinguish the candles without burning or leaving wax stains). Chalices and patens were in particular donated by Isabella II (1830-1904), the first and only queen of Spain. The paintings then, most of which are kept in the church of Larnaka, tell of the devotion of princes and notables from all over the world, who wanted to donate the canvases to the Franciscans.
The work carried out in Cyprus allowed a first survey of the objects owned by the custody and brought back the history of devotion and care towards the holy places that have always characterized the activity of the Franciscans. Still much remains to be done, since neither the vestments nor the ancient books have been studied, but the cataloging campaign begun by the Office of Cultural Heritage of Jerusalem and which will be carried out is proof of the interest of the friars minor to know and appreciate their history, made of an artistic heritage that is also widespread on the island that was the gateway to the evangelization of the West.