10 February 2023
Hana Irshaid, storyteller of the Palestinian heritage
The Terra Sancta Museum is the first Museum in the world focusing on the Christian heritage of the Holy Land right here, in the heart of the Old City of Jerusalem. It displays the history of the Christian presence through archaeological and art collections formed over eight centuries. Here is the portrait of a young Palestinian educator who teaches us how to talk about Palestinian heritage to the local population..
---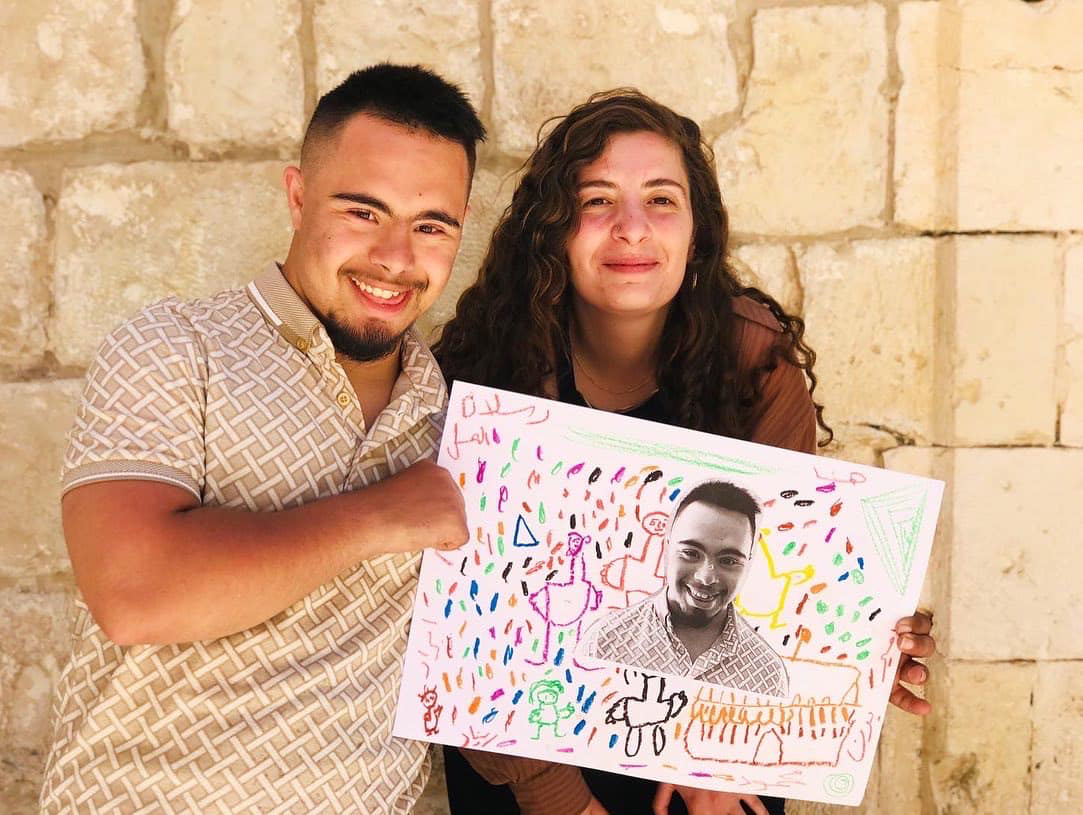 Hana, could you describe your background to us?
I am 31 years old and I am based in Jerusalem. I currently work as the Head of Education at Pro Terra Sancta Association/Terra Sancta Museum. I earned my BA degree in English Language and Literature from Birzeit University – Palestine and my MA degree in Middle Eastern Studies from the Free University of Berlin – Germany. I have worked as an educator at leading local museums and other Palestinian NGOs such as the Palestinian Museum. I also work as a freelance writer, and I write in particular about Palestinian art and art exhibitions.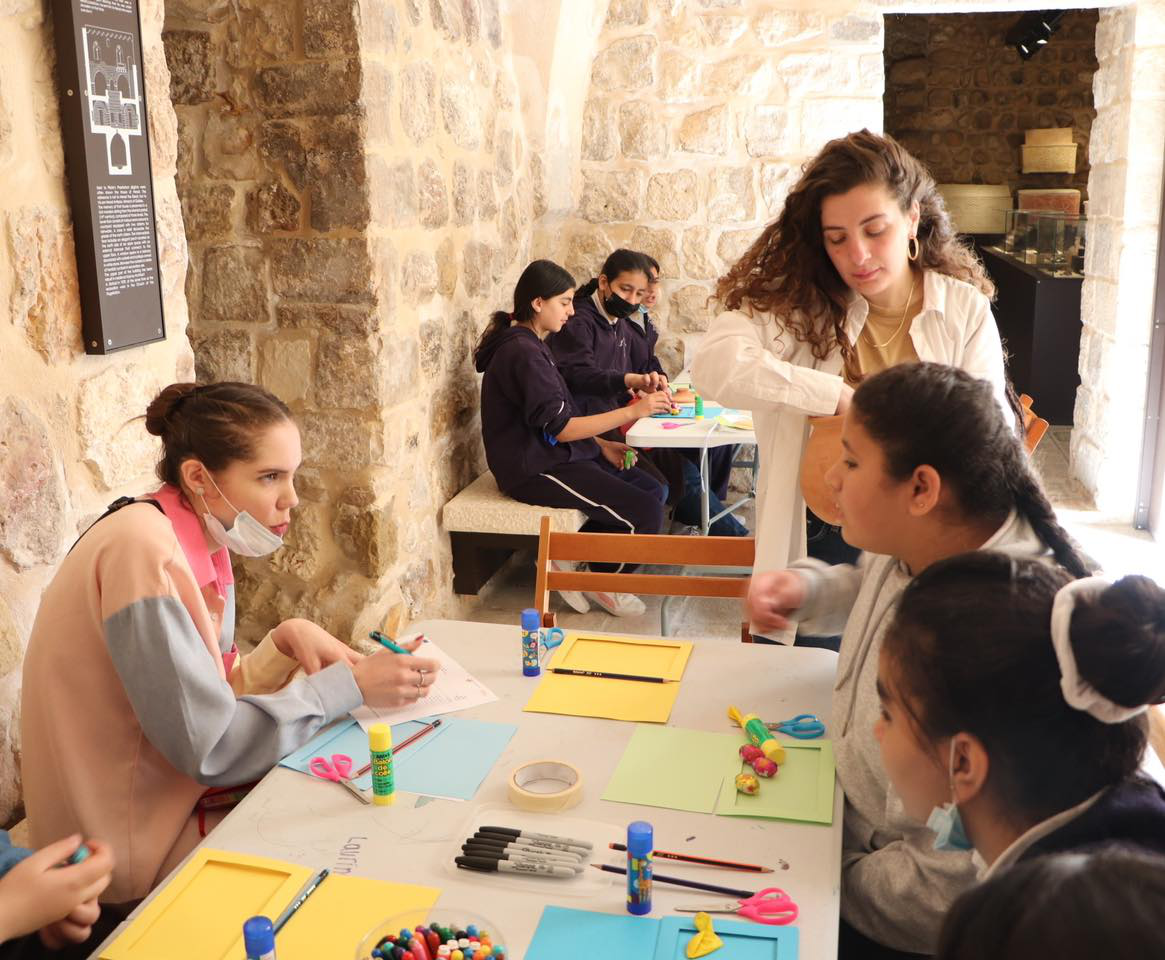 How did you come to the world of art education and cultural transmission?
Since I was a university student, I have been involved in initiatives that contribute to community learning through participatory and emancipatory approaches. Influenced by Munir Fasheh, Khalil Sakakini and Paolo Frere's pedagogical theories, I joined the "Right to Education" campaign at Birzeit University. It aims to strengthen the cultural identity and social fabric in Palestine.
Also, since the English Literature programme at Birzeit was interdisciplinary, I studied subjects related to art history. I started with elective courses related to visual studies, and I educated myself in the field through reading and visiting galleries and exhibitions in Palestine and abroad.
Upon graduating from Birzeit University, I searched for opportunities that would enable me to explore education, art history and Palestinian cultural heritage. I undertook several jobs that involved working directly in Palestine's educational sector. In my first jobs, I designed educational resources and experiences that cater to the needs of Palestinian children, youths, and their educators. Working on this was a milestone in my career. It exposed me to the world of museums and allowed me to work closely with Palestinian artists and collectors. It also strengthened my knowledge on Palestinian art history and the best practices for curating art exhibitions. I am forever grateful for the experience of working at the Palestinian Museum and I am glad that Terra Sancta Museum is collaborating with them and lending them part of its collections.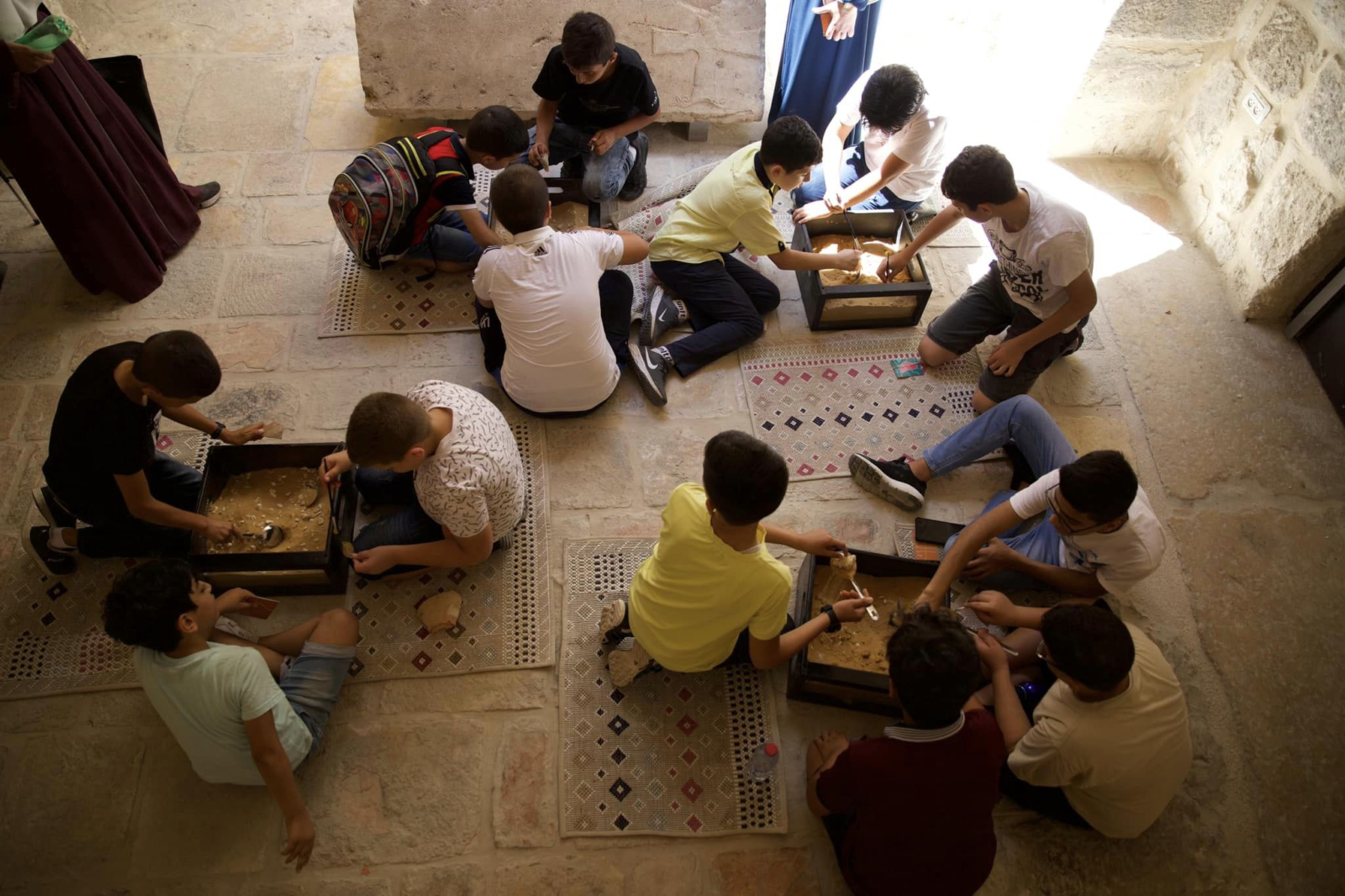 What excites you about the Terra Sancta Museum?
The Museum is a dynamic centre open to visitors of all cultures and religions to engage in mutual understanding and respect. However, it is not known among locals. I am very interested in mediating its collections which encompass more than 40,000 objects and architectural features. The collections cover the history of the region from the Bronze Age (around 3000 BC) until the Mamluk period (1250 – 1517). The Museum also displays ancient ruins related to the history of Christianity such as the archaeological sites of the so called "Lithostrotos" and "Antonia Fortress". I am impressed by how the Franciscans took great care of these objects and produced academic research related to them. My goal is to make this knowledge more accessible to the locals living in the Old City, especially the younger generation, so that the Museum fosters the construction of their identity, increases their awareness of their roots and encourages them to protect and preserve their cultural heritage just as the Franciscans did for centuries. This will ultimately reinforce their sense of belonging to their city and its history.
Since I also work extensively with the curatorial department at the Museum, I am benefiting from the encyclopaedic knowledge of Fr. Alliata and Daniela Massara from the Terra Sancta Museum. Their dedication to archaeology inspires me to mediate the archaeological knowledge they produce with the same enthusiasm and energy.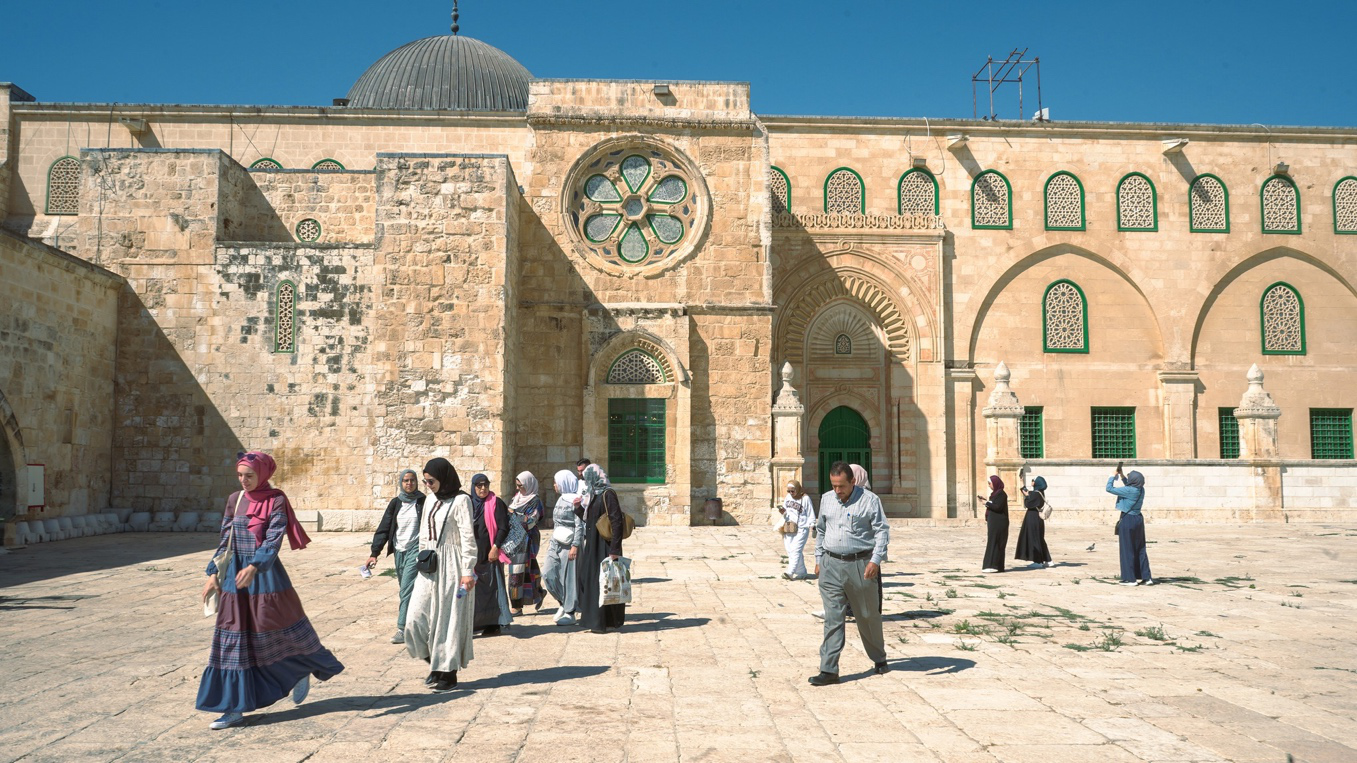 Could you speak to us about your activities for Palestinian youth and themes covered in your activities ?
I follow the participatory learning approach, whereby the first step of planning an activity involves forming focus groups with the communities that the Museum serves, i.e. the marginalized Palestinian children, youth, families, and educators who live in the Old City of Jerusalem. I design the activities and create educational resources such as children's trails, games and teacher's manuals that mediate the historical and archaeological knowledge the Museum presents in a manner that encourages exploration and self-guided learning.
The children and youth coming to the museum want to experience something different from their history classes at school. I encourage them to learn about their history through making art or even decorating cookies! In this workshop, we introduced children to the architecture of Jerusalem through decorating cookies in the shape of Jerusalem's houses! Playing and fun is essential in any learning experience we design. Especially because Palestinian children suffer from systematic violence, so we make sure that our activities contribute to their general wellbeing and provide a different perspective of viewing their environment.
We also have a rich internship programme for 5 young Palestinian professionals. Four of them enrolled on a specialised training programme at the Vatican Museums. The fifth intern Eyad Handal, is going to start his internship programme there in April 2023. When they come back, they'll benefit the Museum, as well as the broader museum sector in East Jerusalem. with the knowledge they have gained.
The interns have also been involved in researching and designing tours related to the disappearing crafts of Jerusalem. In November 2022, we conducted tours on the craft of making religious icons in Jerusalem. The Jerusalem school of icons is still little known. This initiative aims to encourage the interns to play an active role in conserving their tangible cultural heritage and producing original knowledge related to it.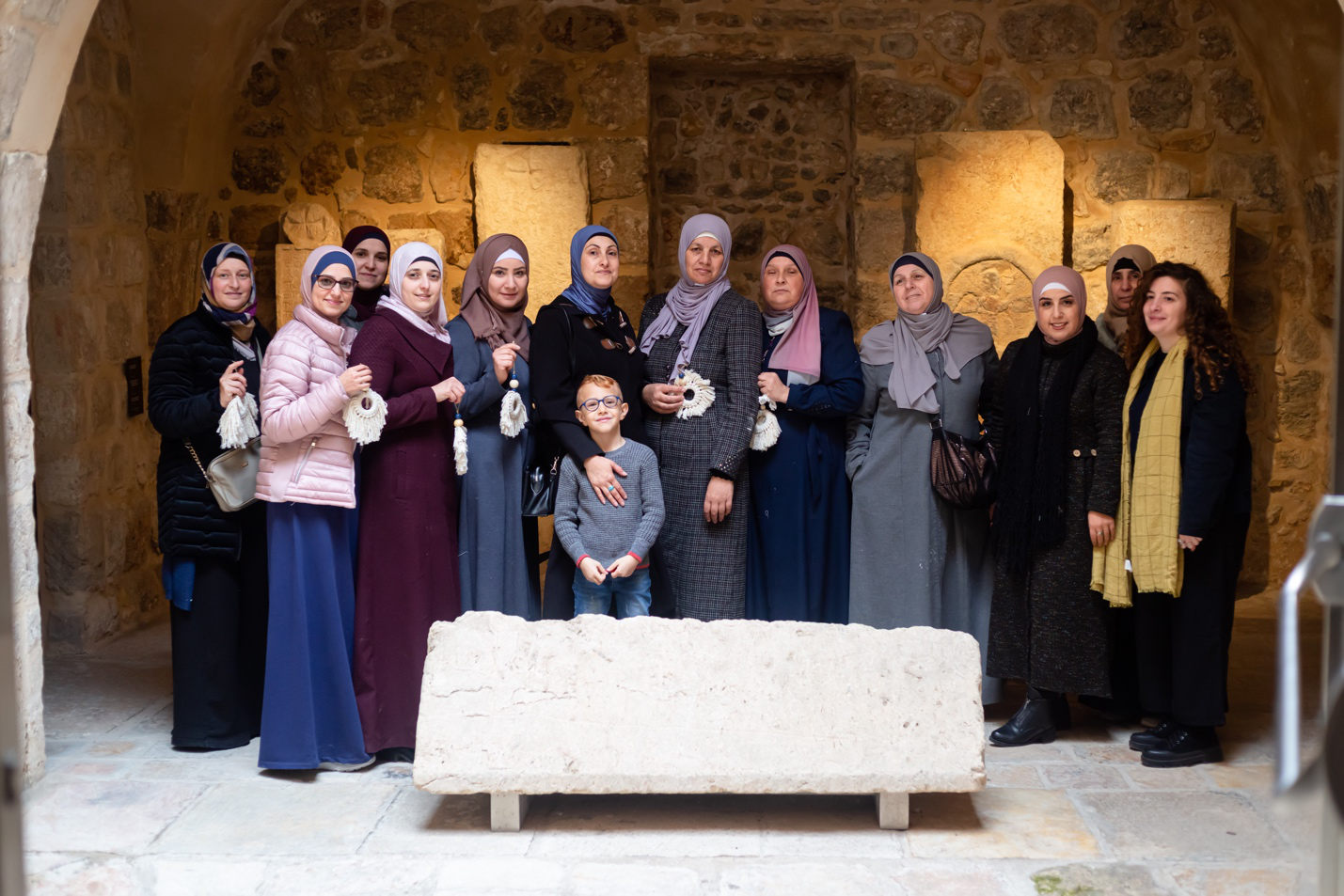 How important is this cultural transmission for the Christian community of this land?
Its importance lies in the fact that it gives the Christian community, which is becoming a minority here, a chance to get to know their cultural heritage and religion better from the perspective of archaeology, which is a unique opportunity not found elsewhere in the Holy Land. When they are empowered with this knowledge, they will have deeper sense of belonging to this land. It also reinforces the dialogue between the different Christian denominations. We have designed customised tours about the birth and resurrection of Christ, where we narrated these stories using archaeological artifacts, and then we started a dialogue about the local traditions related to Christmas and Easter, such as the kind of food locals make on these festivities, the family gatherings and the stories the children have heard from their grandmothers, etc.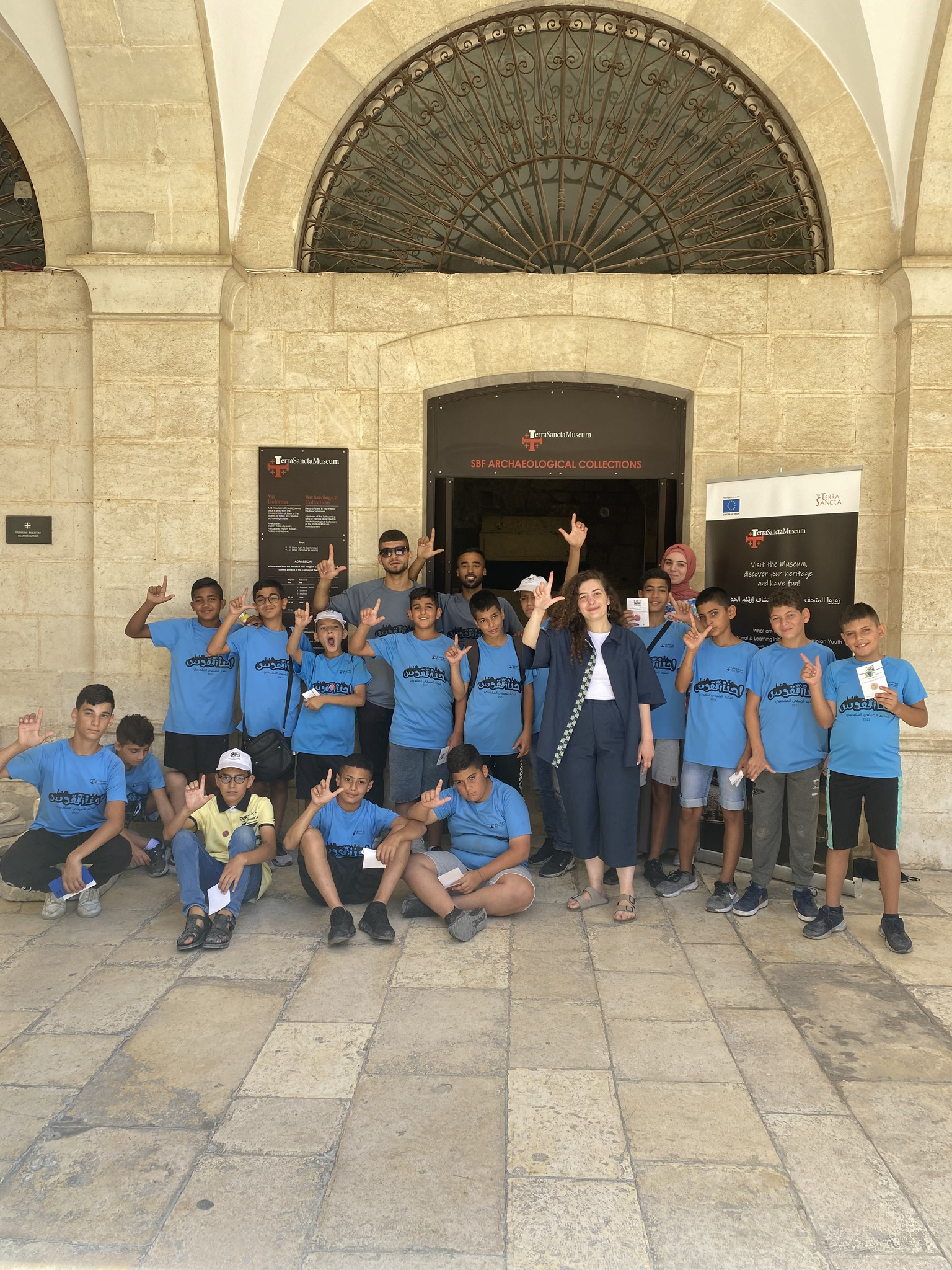 Translated from French by Joan Rundo.