29 January 2020
Reconstructing Lost Foundations: The search for the artistic heritage of the Custody of the Holy Land
It is impossible to open a museum without first understanding its patrimony. Awareness of this fact is one of the foundations of the Terra Sancta Museum. Both, the archeological section of the SBF—which has always been dedicated to the study of biblical archaeology through its numerous publications— and the future historical wing, as a work in progress, are testimony of this understanding.. Recently, Edizioni Terra Santa published a grand catalog that presents the most beautiful liturgical vestments of the Custody, the fruit of the intense labor undertaken by scholars Maria Pia Pettinau Vescina and Danièle Veron Denise for the last two years. Furthermore, just now, some Europe's best art historians—under the direction of Michèle Bimbenet-Privat, conservator at the Louvre—are getting ready to study the Custody's most important pieces of goldsmithery preserved in convents throughout the Holy Land. These studies will be assembled in a second catalog, to be published in 2021.
Today, we are going to take you behind the scenes of the preparation of the Terra Sancta Museum by telling you about the thorough work done by a colleague in the Cultural Heritage Office: Claire, student in the first year of her M.A. in Art History at the Ecole du Louvre, Paris, is performing some bibliographic and documentary research on objects which belong to the historic collections of the Custody of the Holy Land.
"I have worked a great deal on studying past exhibitions to which the Custody loaned artwork, since, generally speaking, these are opportunities to deepen our knowledge of an object. Moreover, these exhibitions help us to understand that, for some years, the Custody has been aware of the artistic value of its collections, to the point of wanting to spread awareness of them," Claire tells us. An example is her research on the "Esposizione Generale Italiana" which took place in Turin in 1898, of which we only know some vague details: "We know that an exhibition took place, but not what the Custody lent." In the course of the enquiry, we found a small volume that showed visitors artwork, consisting of Franciscan subjects, presented at the exhibition. "Thanks to that, we known what was exhibited and how it was presented; it also tells us much about art criticism in that era!" explains Claire. Specifically it concerned 12 large tableaux by Paolo Gaedano, which exemplify Italian historical realism at the end of the 19th century. After the exposition, the pieces were sent to Jerusalem and are still preserved by the Custody of the Holy Land. The next object of study for Claire will be an exhibition held in Rome in 1980, the memory of which is completely lost.
At the same time, Claire has dedicated herself to double-checking the records of objects which have already been cataloged. "I am verifying the current location of the artwork and their state of conservation. In France, museums are obliged to do this every 10 years. In reality, it is possible that some of the pieces might have been displaced over the course of time, and if this movement is not recorded, we risk losing them—or believing that they've been lost!"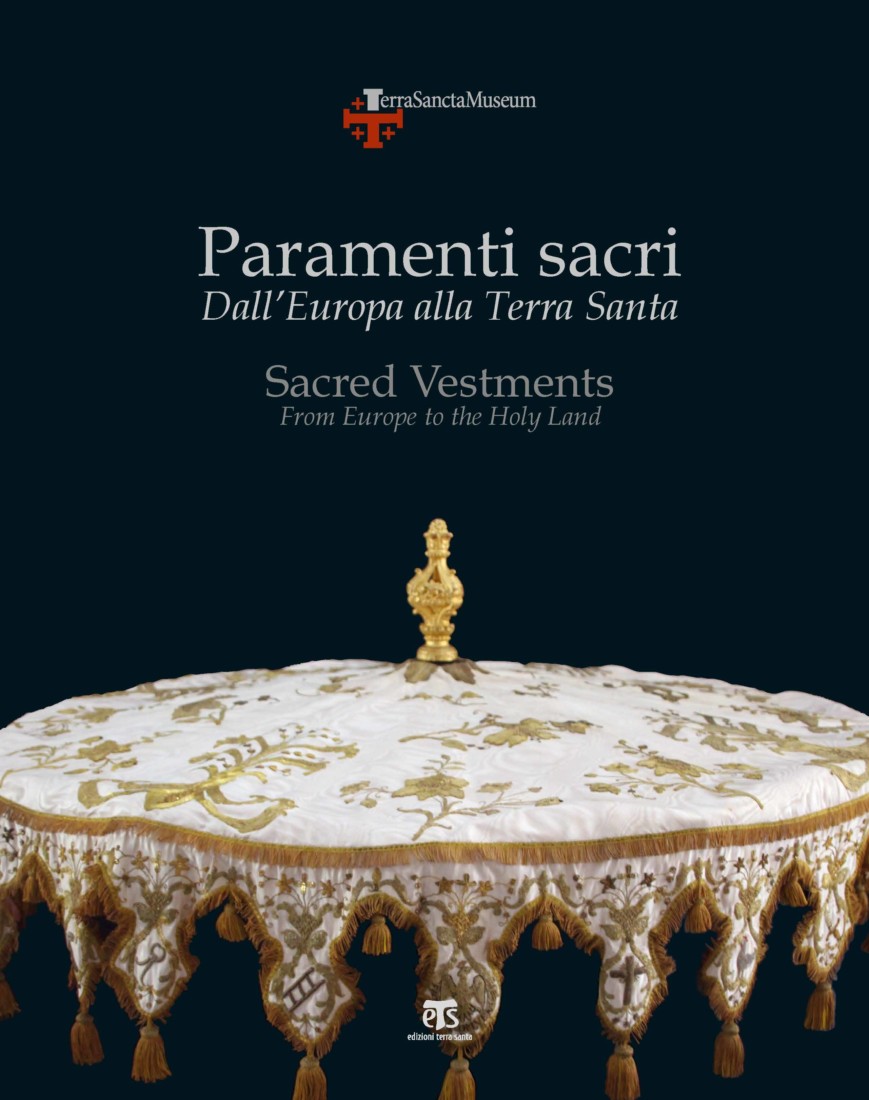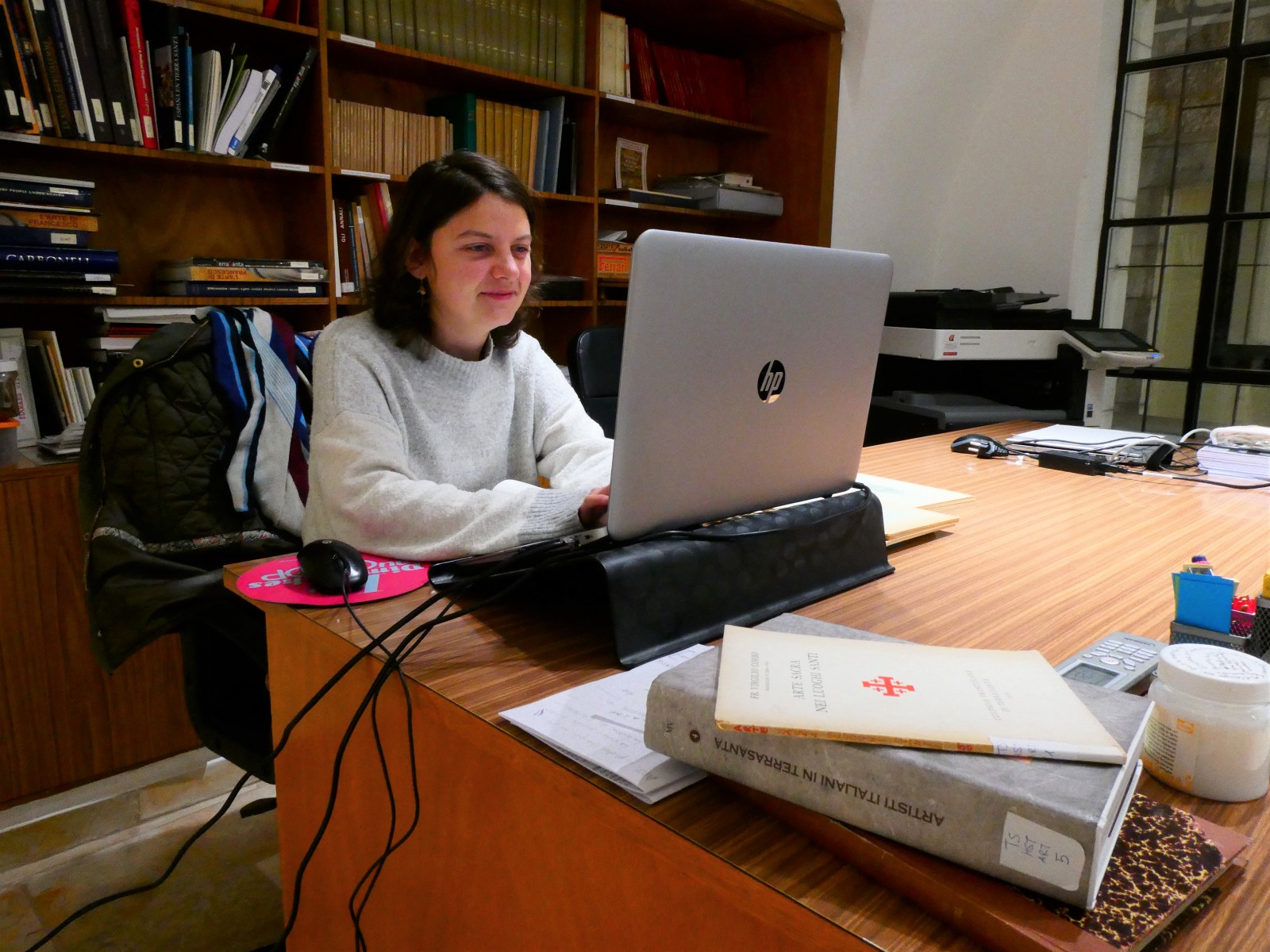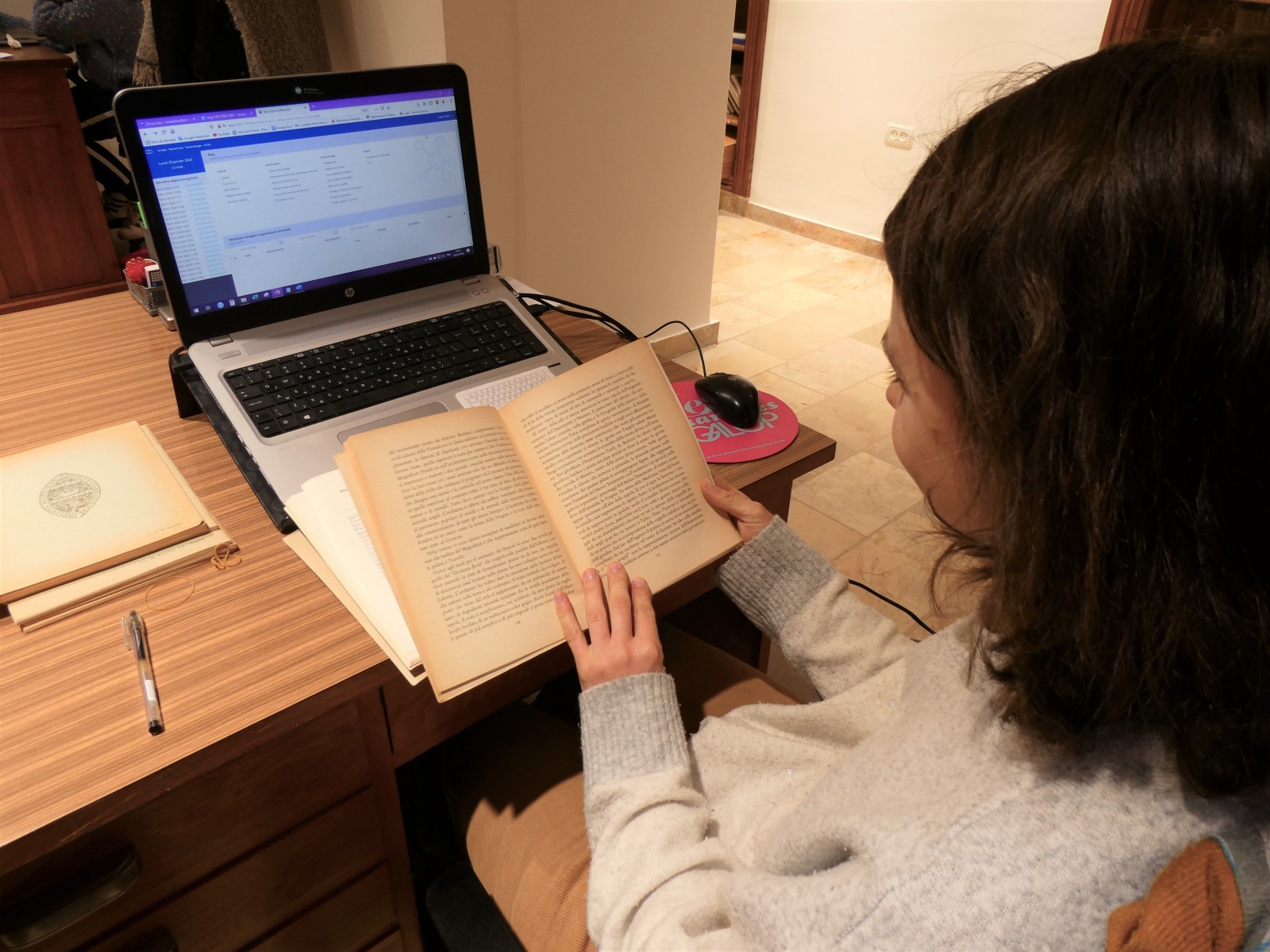 Thus, the occasions for deepening our knowledge are not lost, and, for our young student, the time is precious: "This work is most interesting! I am learning a lot about our heritage and I get to have genuine contact with these works of art. It is like putting together the plot of a historical mystery, for which the work of art is the protagonist!"